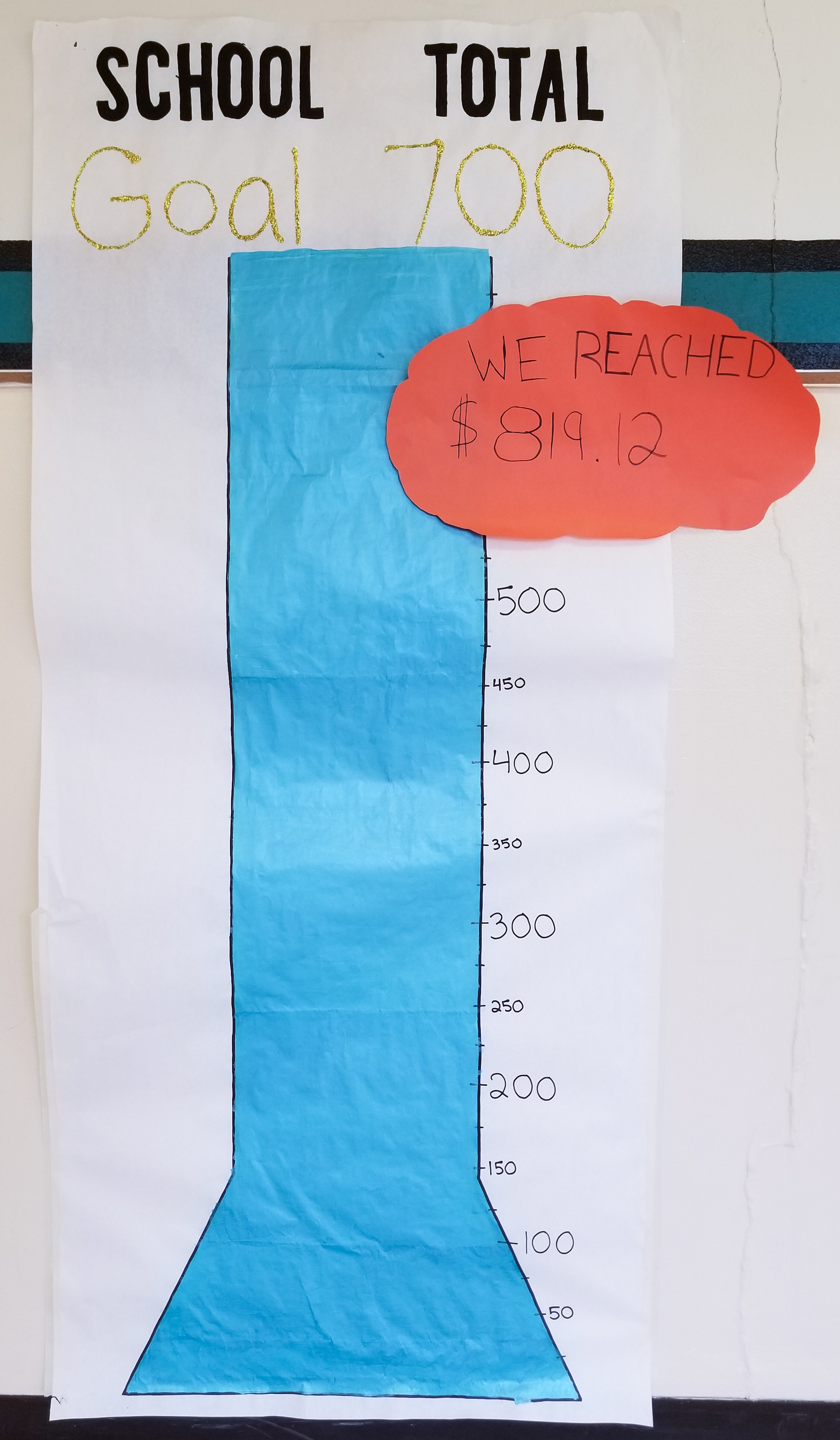 Calapooia was buzzing with energy as students filled fish bowls with dollars and coins.  The goal: raise money for Leukemia Society.  Pennies and bills added to the score, quarters, nickels, and dimes subtracted points.  It was a grade level competition, and eighth grade won.
An added challenge/reward was raised: If the school brought in $700, students could throw water balloons at Mrs. Ayers and Mr. Sanchez.  This total was exceeded, and the final count was $819.12.  It looks like the administrators are in for an exciting assembly!
Thank you to everyone who donated to this cause.