SPIRIT WEEK DRESS UP DAYS ARE HERE! (December 11-15)
See below for details.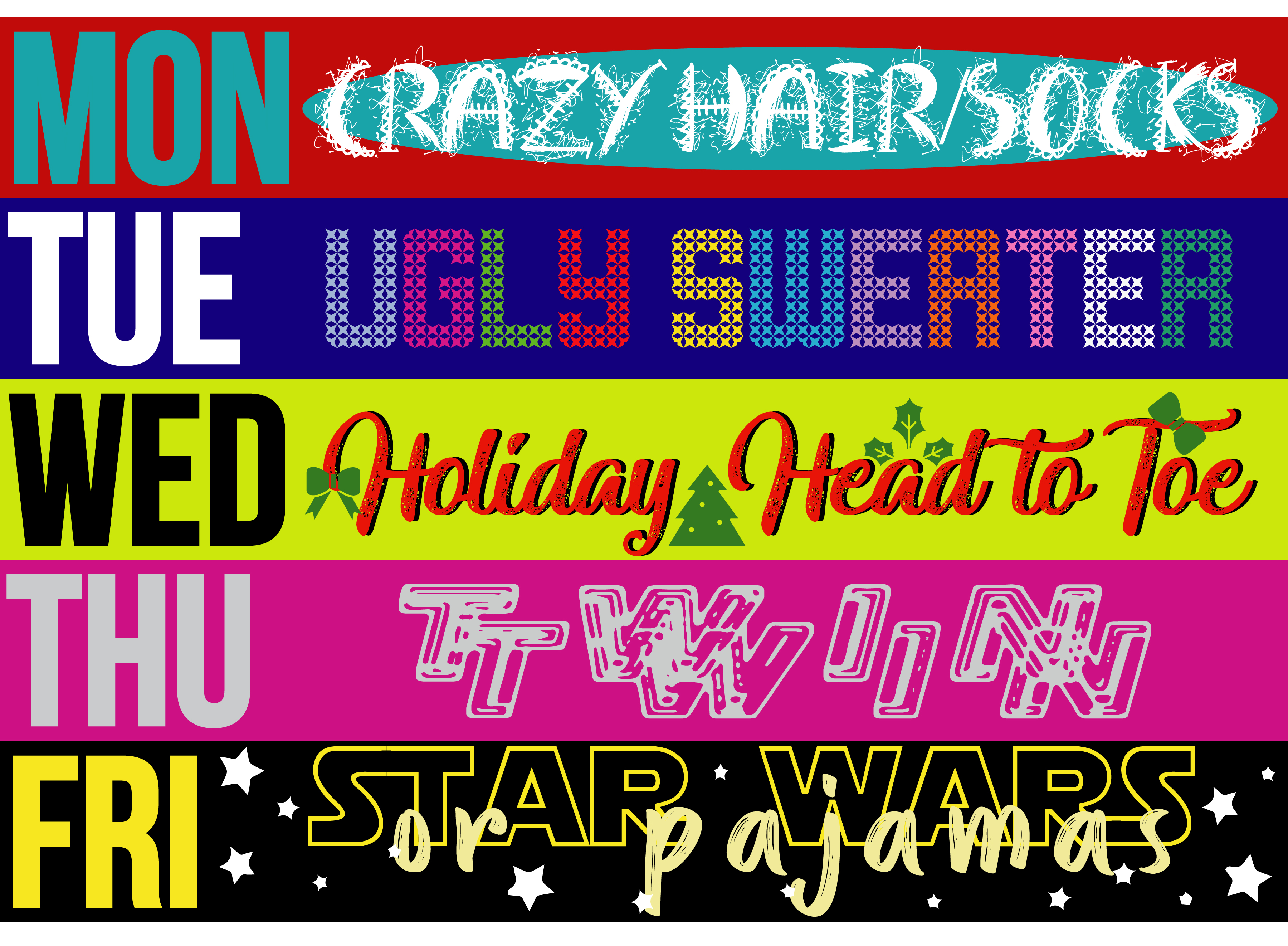 MONDAY: Crazy hair/socks
TUESDAY: Ugly sweater
WEDNESDAY: Christmas head-to-toe — wear holiday colors, Santa hats, reindeer antlers, etc; it's all about Christmas!
THURSDAY: Twin Day — Choir members wear your Choir shirts. On a sports team? Wear your jerseys.
FRIDAY: Star Wars/PJs — be creative and dress to celebrate Star Wars, or simply roll out of bed and come in your pajamas.
Remember: Keep your outfits school appropriate.